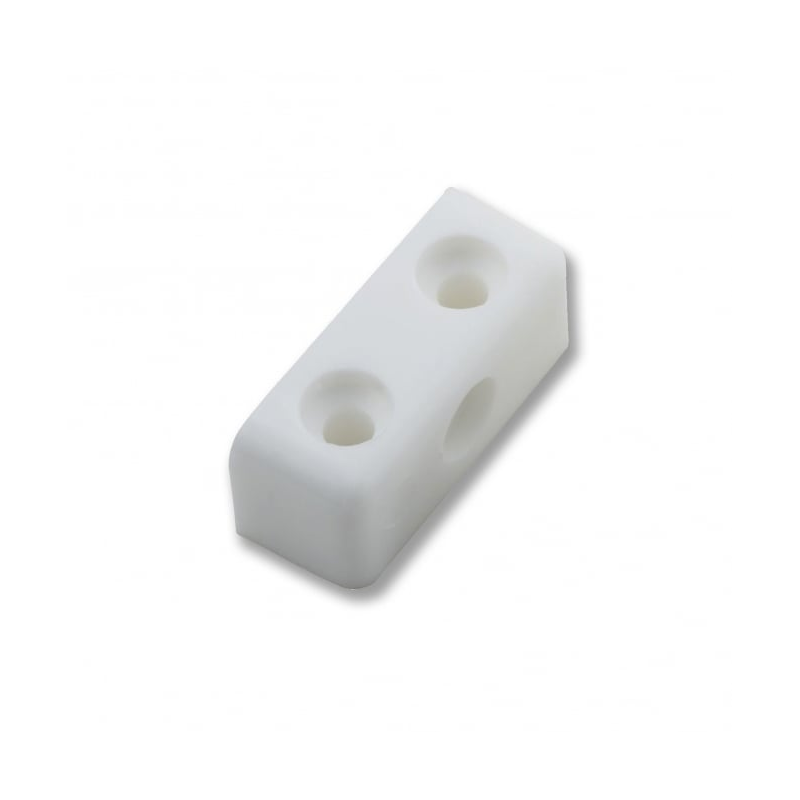 Modesty Block - 37mm
NMB
Durable, simple to use and fit, ideal for MDF and chipboard. Used by furniture makers and van lining fitters.
RoHS Compliant 
White, Black, Light Grey, Beige, Cream, Beech and Brown Polyethylene (PE)

suitable for use with number 6 to 8 screws; 3.5mm to 4.5mm

Dimensions - Length - 37mm, Width - 13mm, Height - 13mm

Distance between screw holes - 18mm

Other colours available to order, please contact us.
Sold in packs of 1000 units

| Product Code | Color | Width | Length | Height | Price per pack | Quantity | |
| --- | --- | --- | --- | --- | --- | --- | --- |
| NMB-37 | Brown | 13mm | 37mm | 13mm | £23.95 | | |
| NMB-37 | White | 13mm | 37mm | 13mm | £23.95 | | |
| NMB-37 | Beige | 13mm | 37mm | 13mm | £23.95 | | |
| NMB-37 | Beech | 13mm | 37mm | 13mm | £23.95 | | |
| NMB-37 | Cream | 13mm | 37mm | 13mm | £23.95 | | |
| NMB-37 | Light Grey | 13mm | 37mm | 13mm | £23.95 | | |
| NMB-37 | Black | 13mm | 37mm | 13mm | £23.95 | | |